Next week a big event unfolds: WEFTEC 2011. We're pretty excited around here, busy preparing for the trip, and looking forward to meeting once again many of our customers, and getting to know others for the first time.
In preparation for the show, we've started a LinkedIn group all about level sensors in lift stations. It's an honest discussion about the sensors available for pump control in lift stations, and the pros and cons of the different technologies. Join the conversation to give your opinions or simply learn from others. This group is open to all, both those attending WEFTEC and those who are not.
If you are planning on being at WEFTEC this year, we invite you to come and see us. We'll be at booth 2082 in the back of the South Hall. As tricky as that sounds, we're pretty easy to find. However, to help you out, check out the map below: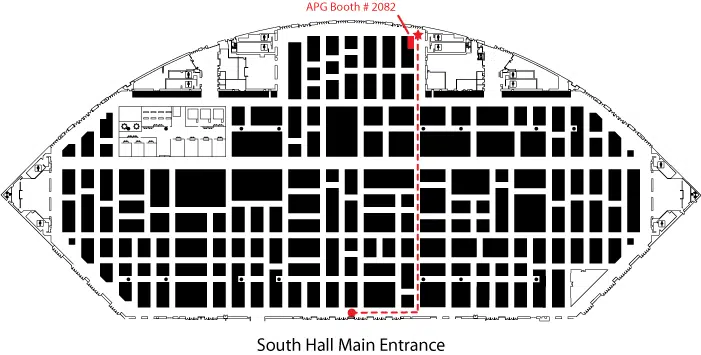 We really hope to see you there! As always, contact us if you have any questions - even if you can't make it to the show.
> !function(f,b,e,v,n,t,s) {if(f.fbq)return;n=f.fbq=function(){n.callMethod? n.callMethod.apply(n,arguments):n.queue.push(arguments)}; if(!f._fbq)f._fbq=n;n.push=n;n.loaded=!0;n.version='2.0'; n.queue=[];t=b.createElement(e);t.async=!0; t.src=v;s=b.getElementsByTagName(e)[0]; s.parentNode.insertBefore(t,s)}(window, document,'script', 'https://connect.facebook.net/en_US/fbevents.js'); fbq('init', '2241001876219184'); fbq('track', 'PageView');
> !function(f,b,e,v,n,t,s) {if(f.fbq)return;n=f.fbq=function(){n.callMethod? n.callMethod.apply(n,arguments):n.queue.push(arguments)}; if(!f._fbq)f._fbq=n;n.push=n;n.loaded=!0;n.version='2.0'; n.queue=[];t=b.createElement(e);t.async=!0; t.src=v;s=b.getElementsByTagName(e)[0]; s.parentNode.insertBefore(t,s)}(window, document,'script', 'https://connect.facebook.net/en_US/fbevents.js'); fbq('init', '2996670937328619'); fbq('track', 'PageView');