Remote Monitoring System Overview and Demo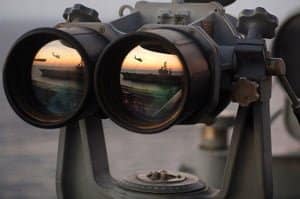 We just wanted to alert you about a new webcast we did with Design News about our remote monitoring system. You can view the webcast at Design News.
We convinced our very own Karl Reid to take 15 minutes and go over our remote system. He has led the development of adding remote communication to our level sensors over the past few years, the latest in a long career of level and pressure sensor development. Included in the overview is a demo of the online software, and using the system on a Local Area Network (LAN).
To view the webcast, follow the link below. Registration is required.
https://presentations.inxpo.com/Shows/UBM/Standalone/DesignNews/12-16-11/registration.html?ShowKey=7747&AffiliateKey=13990&AffiliateData=apglink

> !function(f,b,e,v,n,t,s) {if(f.fbq)return;n=f.fbq=function(){n.callMethod? n.callMethod.apply(n,arguments):n.queue.push(arguments)}; if(!f._fbq)f._fbq=n;n.push=n;n.loaded=!0;n.version='2.0'; n.queue=[];t=b.createElement(e);t.async=!0; t.src=v;s=b.getElementsByTagName(e)[0]; s.parentNode.insertBefore(t,s)}(window, document,'script', 'https://connect.facebook.net/en_US/fbevents.js'); fbq('init', '2241001876219184'); fbq('track', 'PageView');
> !function(f,b,e,v,n,t,s) {if(f.fbq)return;n=f.fbq=function(){n.callMethod? n.callMethod.apply(n,arguments):n.queue.push(arguments)}; if(!f._fbq)f._fbq=n;n.push=n;n.loaded=!0;n.version='2.0'; n.queue=[];t=b.createElement(e);t.async=!0; t.src=v;s=b.getElementsByTagName(e)[0]; s.parentNode.insertBefore(t,s)}(window, document,'script', 'https://connect.facebook.net/en_US/fbevents.js'); fbq('init', '2996670937328619'); fbq('track', 'PageView');